Keep God's Word Front of Mind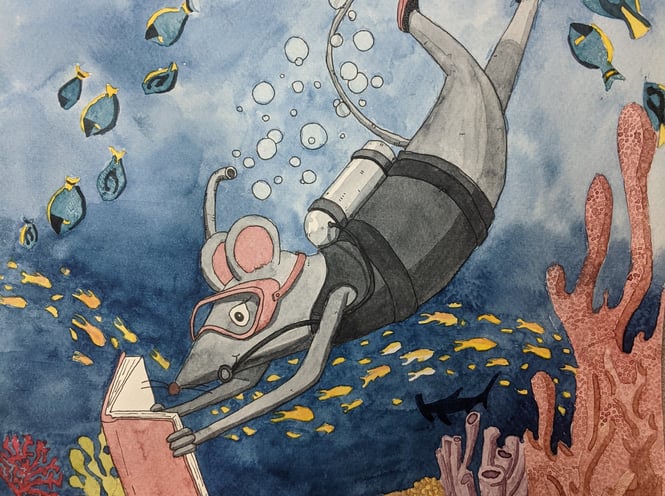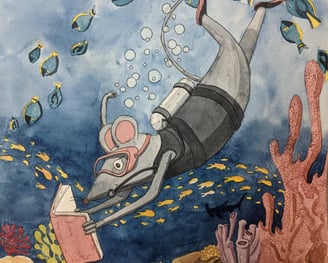 Our culture values being busy, and it's dangerous. When we keep ourselves endless busy, we are vulnerable to distraction.
And when we are distracted, we may find ourselves no longer living God's way.
When we realize it, we are discouraged. We are tempted to beat ourselves up and pile guilt on ourselves. We could say with Paul, "I do not understand what I do. For what I want to do I do not do, but what I hate I do" (Romans 7:15).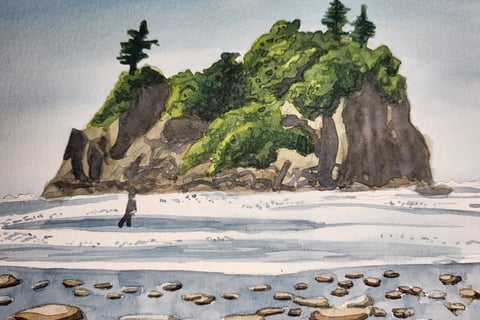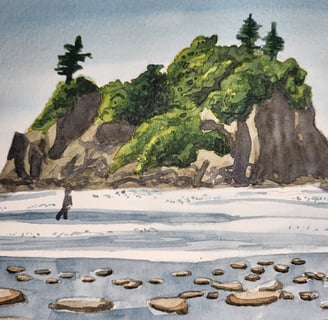 I struggle with the same thing! As a visual learner, I've decided to put my art to use.
Join me on a journey of keeping God's word front-of-mind by stacking the odds in our favor! There are things that draw us back to God, that 'snap us out of it' and direct our attention back to Him. Let's plan those 'cues' into our lives.
For example, when I look at the painting of a whale in the clouds, or anything else that is 'out of place", I remember the Biblical encouragement that loving things is misplaced love, and I remind myself to love people as Jesus commanded (1 John 2:15).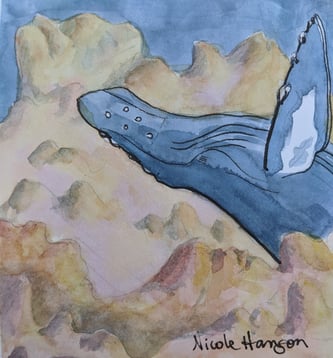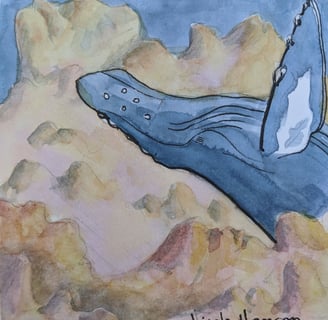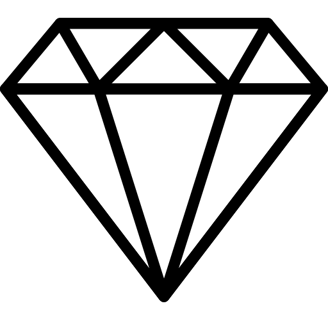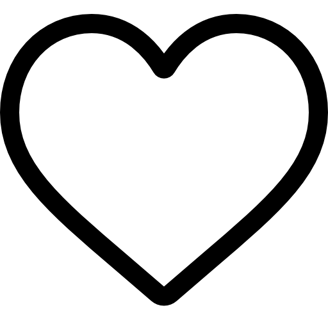 Quick Prompts
to help you choose to get back on track
Personalized
you pick the truth from Scripture you want to remember
Beautiful
non-invasive additions to your space
Each of my paintings available as prints come with some of my ideas for the Biblilical truths they connect with. Some (pictured) are more obvious than others.
You could choose one of these that is relevant to your circumstances, or pick a painting you love and assign it meaning from Scripture.
If you're looking for something even more unique, we can work together to create a piece of custom art that automatically reminds you of the truth you want to keep front-of-mind.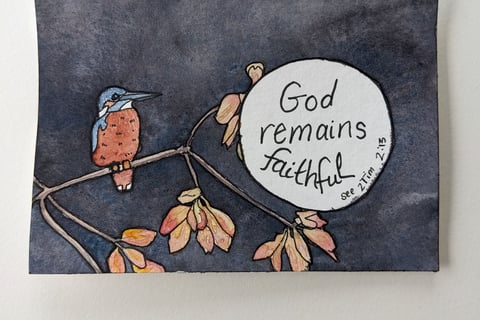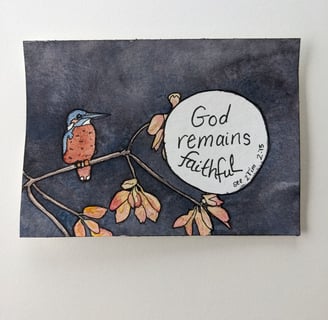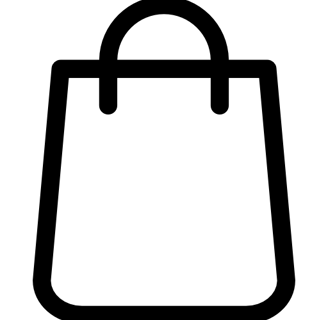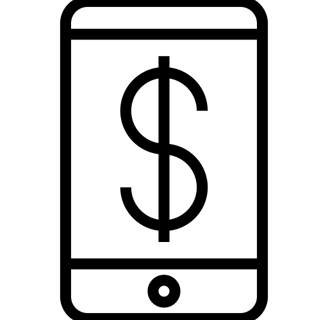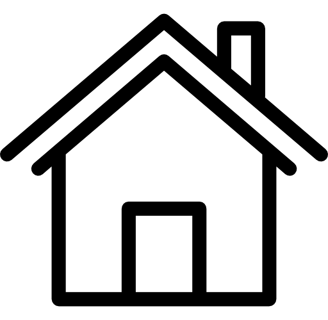 Find what speaks to you, place the order
Display it, assigning it Scriptural meaning